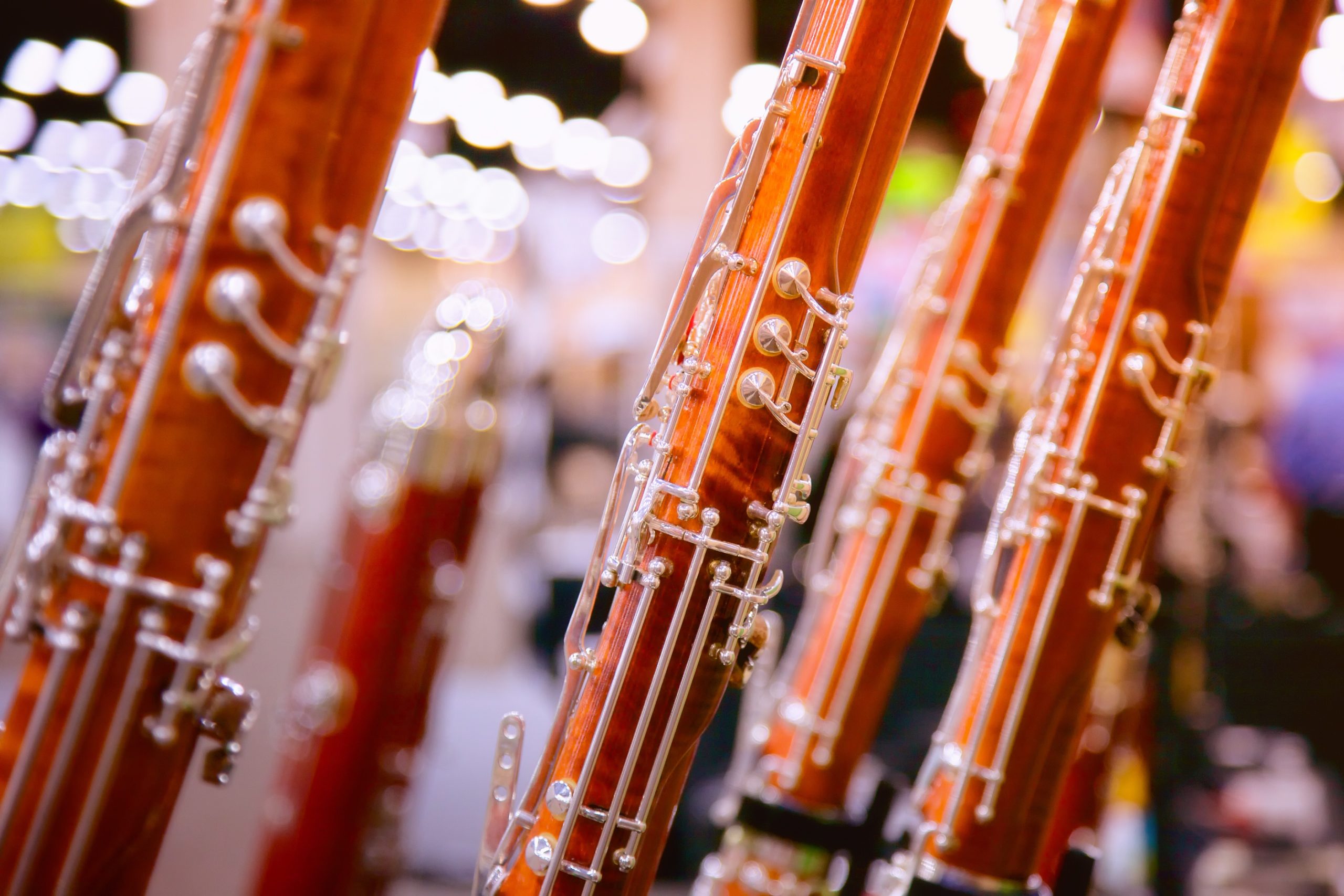 Professional Moosmann Bassoons
Rooted in the heritage of the Kohlert Company's bassoons, Bernd Moosmann's bassoons have quickly become a major contender in the international bassoon community for students and professionals alike. Each bassoon is made with care and precision in Waiblingen, Germany by Bernd and his team of 16 German craftsmen.
Miller Marketing is proud to serve as Moosmann's partner in North America. To learn more about our bassoon, discussing pricing, or make a purchase, please call our team at 1-800-323-3216. We'd love to guide you to the right bassoon for you.
Model Number
M100EC
M100CL-DLX
M200CL-FLP
M222CL
M222SC

Reigal Mountain Maple Body

Silver-Plated Keys

25
28
29

Wood Finish

Traditional Lacquer
Heavy (DLX)
French Lacquer (FLP)
Heavy Traditional Lacquer

Rollers

9
13
13

Bell Style

Compact Bell Design
Compact Bell Design
Compact Bell Design

High D Key

High E Key

x 2
x 2

High F Key

Rotary Whisper Key Lock

Body Wall Thickness

Thin
Thin (DLX)
Traditional (FLP)
Thick (CL)
Thin (SC)

A Bridge / Whisper Key

Ab / Bb Trill Key

Bore Tubes

Hard Rubber
Sterling Silver (DLX)Hard Rubber (FLP)
Sterling Silver
MAP Pricing

$14,995

$19,995 (DLX)$22,995 (FLP)

$25,995

SHOP NOW
Standard Features:
Compact, Long-Bell Design
Body Lock
Hand Rest
Neck Strap Ring
Rollers on Eb/Db, F/Ab
Standard Accessories:
BAM Compact-Design Case
BG "Cup Style" Seat Strap
BG Swabs (3) — Wing, Boot, Bocal
Microfiber Cleaning Cloth
Wooden 3-Reed Case
Optional Features:
Professional Lacquer Finish
"Purple" Wood Finish
French Polish Finish
Rose Gold Key Plating
Gold Post Plating
Professional Contrabassoon 300A
Bosnian Mountain Maple Body
23 Nickel-plated / German Silver Keys
15 Rollers
Alternate Eb Key
Extendable Tuning Slide
Conical Bore U-Tubes
2 Bocals / Handrest and Left-Hand Support
Adjustable Support Peg
Deluxe Hard Travel Case